KNORK partners Co-ordinating partner:
 http://www.helsinki.fi/technology-in-education/  
Technology in Education Research Group (TEdu) at the University of Helsinki investigates the usage of the newest digital technologies in educational practices both in schools and in higher education. The group is has expertise in psychology and education. The Group participates intensively in research collaboration with many national and international partners. During the previous years one of main interests has been to investigate the knowledge work competencies; e.g., in the KNORK project we focus on developing and investigating these competencies.
http://www.metropolia.fi/
Helsinki Metropolia University of Applied Sciences, Finland's largest university of applied sciences, educates the professionals of tomorrow in the fields of culture, business, health care and social services, and technology.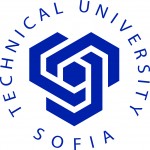 http://www.tu-sofia.bg/
The Technical University of Sofia is the largest educational and scientific complex in Bulgaria in the field of technical and applied science with an institutional accreditation grade of 9.5 (on the scale of 10) for the period 2012 – 2018. As the first and largest polytechnic center, which supported the establishment of most of the higher technical colleges in the country, it sets the educational standards and national priorities for the development of engineering education and science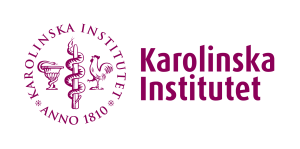 http://ki.se/en/
Karolinska Institutet (KI) is one of the world´s leading medical universities. KI accounts for over 40 per cent of the medical academic research conducted in Sweden and offers the country's broadest range of education in medicine and health sciences. Since 1901 the Nobel Assembly at Karolinska Institutet has selected the Nobel laureates in Physiology or Medicine.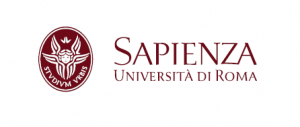 Sapienza University of Rome, founded in 1303, is one of the oldest universities in the world. Sapienza has played an important role in Italian history and has been directly involved in key changes and developments in society, economics and politics. Sapienza offers a vast array of courses including degree programmes, PhD courses, one to two year professional courses and Specialization Schools in many disciplines, run by 63 Departments and 11 Faculties.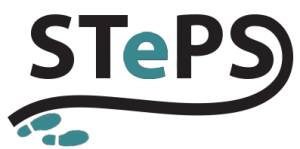 www.stepseurope.it
Steps  – Strategies & Tools to Enhance People's SKills – was born to elaborate and manage projects able to stimulate the personal growth of citizens, and the social and economic development of territories and organisations, both public and private, respecting the environment and the social cohesion. STePS put at disposal the skills of a group of experts and professionals of training, technology innovation, research, culture, and social inclusion.
http://www.medialukio.fi/
Helsingin medialukio (Helsinki Upper Secondary School of media arts) is one of the biggest upper secondary schools in Finland.
Our curriculum has emphasis on media and it goes through the whole curriculum. We have been promoting media competence since 1996 in open learning environment gaining for high quality learning. We pursuit to give our students skills and knowledge to command their own life. Integrated e- learning and web-based courses are quite common in our school. Common elements of the media program in our school are: technical skills, the operational environment in media, the interpretation of media texts and the production of contents for various media. We have a strong constructivist concept of learning.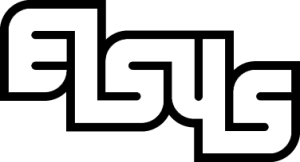 www.elsys-bg.org
Technology school "Electronic systems" (TUES) associated with Technical University of Sofia, Bulgaria is high school with a 25-years-long tradition in the education and training of students in ICT technologies. The school is a part of the Department of Electronics at the Technical University of Sofia. Technology school "Electronic systems" is educating professionals in three major specialties: "System programming", "Computers and Technologies" and "Computer Networks".
    www.salveminionline.it I.I.S.S. "G. Salvemini"
is a governamental institute founded in 1972 and it includes two branches: the Technical Business (ITE) and the Vocational Catering (IPSEOA). Students can choose between different types of curricula. In the case of the ITE two specializations are possible: Economy (Administrative, Financial, Marketing and Turism) andTechnology (Graphic and Communication). For the IPSEOA there are the following specializations: Food and wine services (Kitchen, Room services and Sales) and Catering and Hotels (Tourism reception). Furthermore the Institute is a reference school for disable students, and as such develops and coordinates educational experimental projects, is in charge of purchasing the specialized materials for disable students for the whole province and carries out teachers training programs about integration.
Partners including: logo and partners' short description; link to websites